"Until recently I had never been to Japan. I have now courtesy of Renae Lucas-Hall's Tokyo Tales. The book of fifteen short stories is written with such love, such joie de vivre, such wit and warmth that you feel that you are walking the streets of the Japanese capital."

Paul Donnelley - Writer and Sub-Editor of The Sunday Times and the Daily Mail Online

About Renae
Renae Lucas-Hall is an Australian-born British novelist and writer.
Renae graduated from Monash University in Australia with a bachelor's degree in Japanese language and culture before she spent two years working in Tokyo as an English teacher.

Renae also completed an Advanced Diploma of Business Marketing at RMIT in Melbourne and at the University of Gloucestershire in the United Kingdom.

She has worked with the Japanese for more than twenty years in Australia, the UK and Japan. Renae loves exploring Japan and her favourite city is obviously Tokyo. She regularly travels to Japan for work or to find inspiration for her writing.


Latest Blog Posts
Welcome to My New Website Designed by IF Consultancy


I'm so delighted with my amazing new website designed by IF Consultancy and I hope you're enjoying it as well! I highly recommend these web designers if you're thinking about updating your website. Stuart and Thomas at IF Consultancy are incredibly creative, their rates are reasonable, and they get top marks for professional, timely, and friendly…




Q&A with Tokyo Luxe


Last week on Twitter I connected with a wonderful company called Tokyo Luxe, a luxury concierge service in Tokyo. Tokyo Luxe caters for high-end individuals, celebrities and VIPs. They also look after business professionals, tourists, and families who are looking for an unforgettable experience in Tokyo that will exceed their expectations. I was really impressed…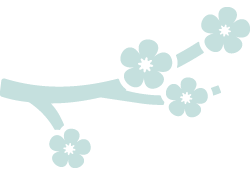 Quick Links